Skype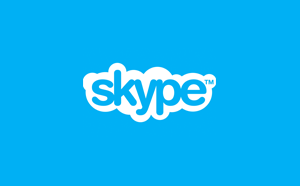 Online
In-store
Phone
This gift card can only be used online.
This gift card can be redeemed in the following countries:
Available worldwide
About Skype Gift Cards
Our Skype gift cards work worldwide!
Skype keeps the world talking. Hold calls for business or pleasure. Keep in touch with messaging, calls, and video calls, including group video. Send Skype Credit to friends or loved ones so they can call mobiles and landlines around the world at great low rates. This is the perfect gift for loved ones who have friends and family overseas, or elderly relatives who want to keep in touch with family who don't live in the area. Our Skype gift cards work worldwide!
Terms and conditions
Skype Credit can only be sent to a single email address and can be redeemed in respect of only one Skype Account. By redeeming Skype Credit you agree to Skypes Terms of Use. The value of Skype Credit is in USD. Upon redemption, the value of credit will be applied to your Skype Account. If your Skype Account is in another currency, the value of the credit will be converted to that currency upon redemption and at the rate published in the Currency section in My Account. Conversion rate may differ to the amount paid due to currency fluctuations. No cash redemption, except where required by law. No emergency calls can be made using Skype. Skype is not a telephone replacement service.
What is Gift Off?
Gift Off is the quick and easy way to buy digital gift cards in the UK and Europe. With over 320 gift cards available to choose from, you're guaranteed to find the perfect gift every time. What's more, you can earn as you spend with Gift Off Points so you make savings on future purchases. We also accept payment from over 5 digital currencies and UK credit and debit cards.
Browse more gift cards