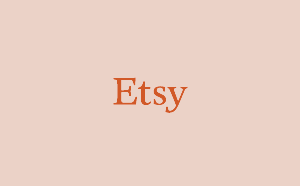 Etsy Gift Card
Redeem online.
This gift card can be redeemed in United Kingdom. You will not earn GO Points when you buy this gift card.
---
Etsy is the place to go for the best quality and most innovative vintage and handmade products including clothes, furniture, art and more. Shop in thousands of creative, independent Etsy stores and reignite the connection between creator and buyer. With an Etsy gift card you'll find those special gifts and unique treats that you simply won't find anywhere else.
VISIT ETSY
Redemption Instructions
This gift card does not expire.
Etsy gift cards are issued in GBP. To redeem the gift card, you must be browsing the site in GBP and either, ensure the gift card amount will cover the total cost of your purchase, OR have a valid, GBP credit/debit card to cover any additional amount not covered by the gift card. If you follow these instructions, the Etsy gift card is redeemable worldwide. Please check the Terms and Conditions before making your purchase.
Terms and Conditions
Terms & Conditions: https://www.etsy.com/legal/gift-cards
What is Gift Off?
Gift Off is the quick and easy way to buy digital gift cards in the UK and Europe. With over 850 gift cards available to choose from, you're guaranteed to find the perfect gift every time. What's more, you can earn as you spend with GO Points so you make savings on future purchases.