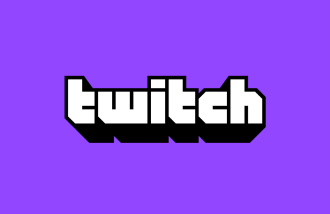 Twitch Slovakia Gift Card
Redeem online.
The Twitch Slovakia e-gift card can be paid for with credit and debit cards, and digital currencies, like bitcoin, bitcoin cash, ethereum, dogecoin, litecoin or ripple.
This gift card can be redeemed in Slovakia. You will not earn GO Points when you buy this gift card.
---
Twitch je dokonalá platforma na podporu živých a interaktívnych komunít prostredníctvom živého obsahu. Vstúpte do sveta, kde tvorba obsahu presahuje bežné a zahŕňa výnimočné. S Twitchom je každý okamih živý, rozmanitý a neuveriteľne pútavý. Objavte platformu, ktorá presahuje tradičnú zábavu a spája ľudí zo všetkých kútov sveta, aby zdieľali skúsenosti, vášne a kreativitu. Pripojte sa k tejto komunite novej úrovne a preskúmajte interaktívny svet, kde je každý okamih príležitosťou na spojenie, zábavu a spoločné zážitky, ktoré skutočne definujú ducha Twitchu.
VISIT TWITCH SLOVAKIA
Redemption Instructions
This gift card does not expire.
Ako uplatniť darčekovú kartu Twitch:
Navštívte webovú stránku Twitch a prihláste sa do svojho účtu Twitch.
V nastaveniach účtu prejdite do časti "Uplatniť darčekovú kartu" alebo "Platba".
Do poskytnutého poľa zadajte kód z darčekovej karty Twitch.
Kliknutím na "Uplatniť" alebo podobnú možnosť aplikujte kód darčekovej karty na svoj účet Twitch.
Terms and Conditions
Úplné znenie podmienok darčekovej karty Twitch Slovakia nájdete tu: [https://www.twitch.tv/p/sk-sk/legal/giftcard/](https://www.twitch.tv/p/sk-sk /právne/darčeková karta/).
What is Gift Off?
Gift Off is the quick and easy way to buy digital gift cards in the UK, Europe, the US, Canada, Australia and beyond. With over 980 gift cards available to choose from, you're guaranteed to find the perfect gift every time. What's more, you can earn as you spend with GO Points so you make savings on future purchases.