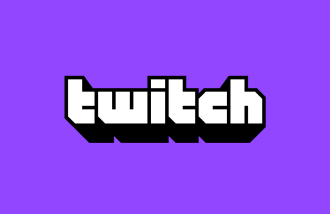 Twitch Poland Gift Card
Redeem online.
The Twitch Poland e-gift card can be paid for with credit and debit cards, and digital currencies, like bitcoin, bitcoin cash, ethereum, dogecoin, litecoin or ripple.
This gift card can be redeemed in Poland. You will not earn GO Points when you buy this gift card.
---
Twitch to najlepsza platforma do wspierania tętniących życiem i interaktywnych społeczności za pośrednictwem treści na żywo. Wejdź do świata, w którym tworzenie treści wykracza poza zwyczajność i obejmuje niezwykłość. Dzięki Twitchowi każda chwila jest żywa, różnorodna i niesamowicie wciągająca. Odkryj platformę, która wykracza poza tradycyjną rozrywkę, łącząc ludzi ze wszystkich zakątków świata, aby dzielić się doświadczeniami, pasjami i kreatywnością. Dołącz do tej społeczności na wyższym poziomie i odkryj interaktywny świat, w którym każda chwila jest okazją do połączenia, rozrywki i wspólnych doświadczeń, które naprawdę definiują ducha Twitcha.
VISIT TWITCH POLAND
Redemption Instructions
This gift card does not expire.
Aby wykorzystać kartę podarunkową Twitch:
Odwiedź witrynę Twitch i zaloguj się na swoje konto Twitch.
Przejdź do sekcji "Realizacja Karty Podarunkowej" lub "Płatności" w ustawieniach konta.
Wpisz kod z Karty Podarunkowej Twitch w odpowiednim polu.
Kliknij "Zrealizuj" lub podobną opcję, aby zastosować kod karty podarunkowej na swoim koncie Twitch.
Terms and Conditions
Pełny regulamin Karty Podarunkowej Twitch Polska znajdziesz tutaj: [https://www.twitch.tv/p/pl-pl/legal/giftcard/](https://www.twitch.tv/p/pl-pl /legal/karta podarunkowa/).
What is Gift Off?
Gift Off is the quick and easy way to buy digital gift cards in the UK, Europe, the US, Canada, Australia and beyond. With over 980 gift cards available to choose from, you're guaranteed to find the perfect gift every time. What's more, you can earn as you spend with GO Points so you make savings on future purchases.