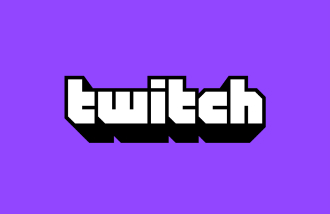 Twitch Hungary Gift Card
Redeem online.
The Twitch Hungary e-gift card can be paid for with credit and debit cards, and digital currencies, like bitcoin, bitcoin cash, ethereum, dogecoin, litecoin or ripple.
This gift card can be redeemed in Hungary. You will not earn GO Points when you buy this gift card.
---
A Twitch a végső platform az élénk és interaktív közösségek előmozdításához élő tartalmaival. Lépjen be egy olyan világba, ahol a tartalomalkotás túlmutat a hétköznapokon, és magába foglalja a rendkívülit. A Twitch segítségével minden pillanat eleven, változatos és hihetetlenül megnyerő. Fedezzen fel egy olyan platformot, amely túlmutat a hagyományos szórakoztatáson, és a világ minden tájáról összehozza az embereket tapasztalatok, szenvedélyek és kreativitás megosztására. Csatlakozz ehhez a következő szintű közösséghez, és fedezz fel egy interaktív világot, ahol minden pillanat alkalom a kapcsolatra, szórakozásra és közös élményekre, amelyek valóban meghatározzák a Twitch szellemiségét.
VISIT TWITCH HUNGARY
Redemption Instructions
This gift card does not expire.
Twitch ajándékkártya beváltásához:
Látogassa meg a Twitch webhelyet, és jelentkezzen be Twitch-fiókjába.
Nyissa meg a fiókbeállítások "Ajándékkártya beváltása" vagy "Fizetés" szakaszát.
Írja be a Twitch ajándékkártya kódját a megfelelő mezőbe.
Kattintson a "Beváltás" vagy egy hasonló lehetőségre, hogy alkalmazza az ajándékkártya kódját Twitch-fiókjában.
Terms and Conditions
A Twitch Magyarország Ajándékkártya teljes feltételeit itt találja: [https://www.twitch.tv/p/hu-hu/legal/giftcard/](https://www.twitch.tv/p/hu-hu /jogi/ajándékkártya/).
What is Gift Off?
Gift Off is the quick and easy way to buy digital gift cards in the UK, Europe, the US, Canada, Australia and beyond. With over 980 gift cards available to choose from, you're guaranteed to find the perfect gift every time. What's more, you can earn as you spend with GO Points so you make savings on future purchases.