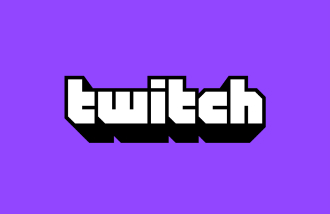 Twitch Czech Republic Gift Card
Redeem online.
The Twitch Czech Republic e-gift card can be paid for with credit and debit cards, and digital currencies, like bitcoin, bitcoin cash, ethereum, dogecoin, litecoin or ripple.
This gift card can be redeemed in Czech Republic. You will not earn GO Points when you buy this gift card.
---
Twitch je dokonalá platforma pro podporu živých a interaktivních komunit prostřednictvím živého obsahu. Vstupte do světa, kde tvorba obsahu přesahuje běžné a zahrnuje mimořádné. S Twitchem je každý okamžik živý, rozmanitý a neuvěřitelně poutavý. Objevte platformu, která přesahuje tradiční zábavu a spojuje lidi ze všech koutů světa, aby sdíleli zkušenosti, vášně a kreativitu. Připojte se k této komunitě nové úrovně a prozkoumejte interaktivní svět, kde je každý okamžik příležitostí pro spojení, zábavu a sdílené zážitky, které skutečně definují ducha Twitche.
VISIT TWITCH CZECH REPUBLIC
Redemption Instructions
This gift card does not expire.
Pro uplatnění dárkové karty Twitch:
Navštivte web Twitch a přihlaste se ke svému účtu Twitch.
V nastavení účtu přejděte do části "Uplatnit dárkovou kartu" nebo "Platba".
Do poskytnutého pole zadejte kód z dárkové karty Twitch.
Kliknutím na "Uplatnit" nebo podobnou možnost použijete kód dárkové karty na svůj účet Twitch.
Terms and Conditions
Kompletní podmínky dárkové karty Twitch Česká republika naleznete zde: [https://www.twitch.tv/p/cs-cz/legal/giftcard/](https://www.twitch.tv/p/cs- cz/legal/giftcard/).
What is Gift Off?
Gift Off is the quick and easy way to buy digital gift cards in the UK, Europe, the US, Canada, Australia and beyond. With over 980 gift cards available to choose from, you're guaranteed to find the perfect gift every time. What's more, you can earn as you spend with GO Points so you make savings on future purchases.