Due to a connectivity issue, Amazon.co.uk gift cards are temporarily unavailable. They should be available again in 24 hours.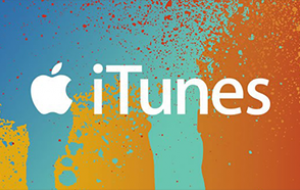 £15.00 - £15.00
Redeem Online
Buy now
UK only
Description

When you give the gift of an iTunes gift card to family or friends, they can choose whatever they'd like from the iTunes Store, App Store, iBooks Store and Mac App Store or even put it towards an Apple Music Membership. An iTunes gift card makes a great, small gift for nephews and nieces so they can treat themselves to a few new tracks or the latest game in the App Store. It even works as a larger gift, allowing loved ones to pursue their passion for music, TV and film or purchase a high powered app that helps them pursue their hobbies such as photography, design, business and more.
What is Gift Off?
Gift Off is the quick and easy way to buy digital gift cards in the UK and Europe. With over 40 gift cards available to choose from, you're guaranteed to find the perfect gift every time. What's more, you can earn as you spend with Gift Off Points so you make savings on future purchases. We also accept payment from over 50 digital currencies and UK credit and debit cards.
Browse more gift cards